Bade Pool & Sauna, Poultice Rooms,
Fitness Center, Juice Bar, and Restaurant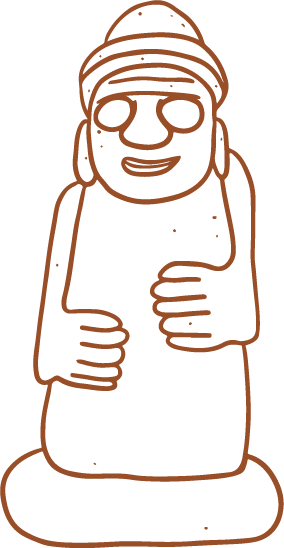 We offer a state-of-the-art Water massage therapy.
"Bade Pool", and various public baths to help you to relax and revitalize.
Children under 4ft. tall are not allowed to use Bade Pool at any time.
Adding 3D to typical pool, it provides the place to relax within the pool, and inside of water curtain has different atmosphere. (5 minutes at a time)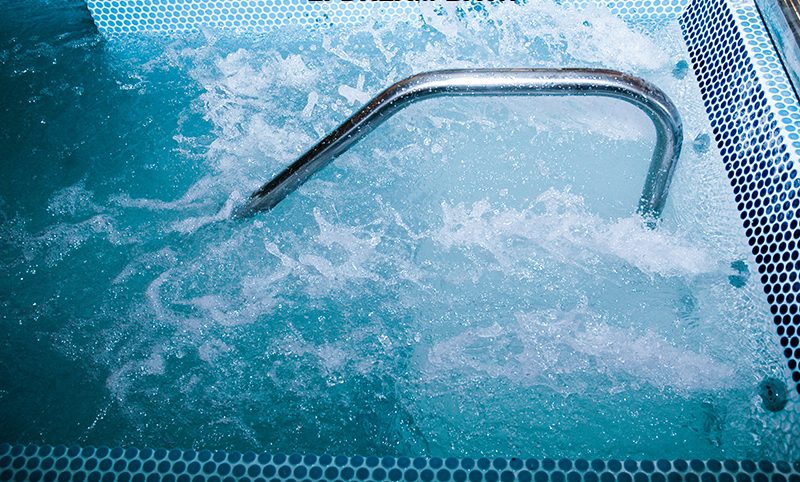 Bath that analyzed the lying position, it massages the tension in muscle by high pressured water stream from JET nozzle on sole, calf, femoral region, waist, shoulder. (5 minutes at a time)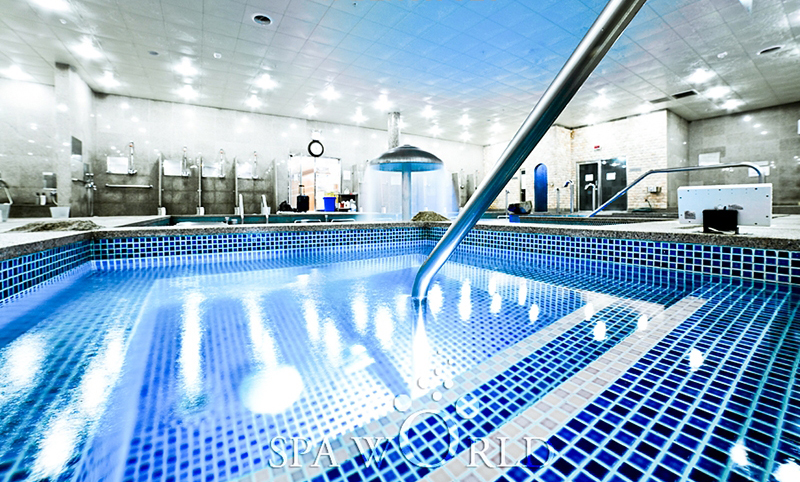 In a seating position, it relaxes the muscles by pressuring sole, calf, waist and side of the body, Great for strengthening blood circulation and recovering fatigue. (5 minutes at a time)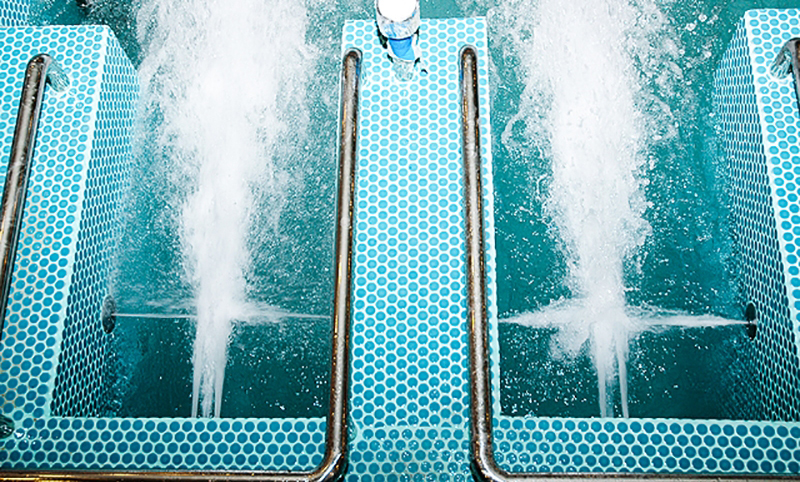 When standing, it accelerates metabolism through sectional massage on shoulder, back, waist, femoral region, thigh and calf with high pressured water coming from all angles of the wall. (5 minutes at a time)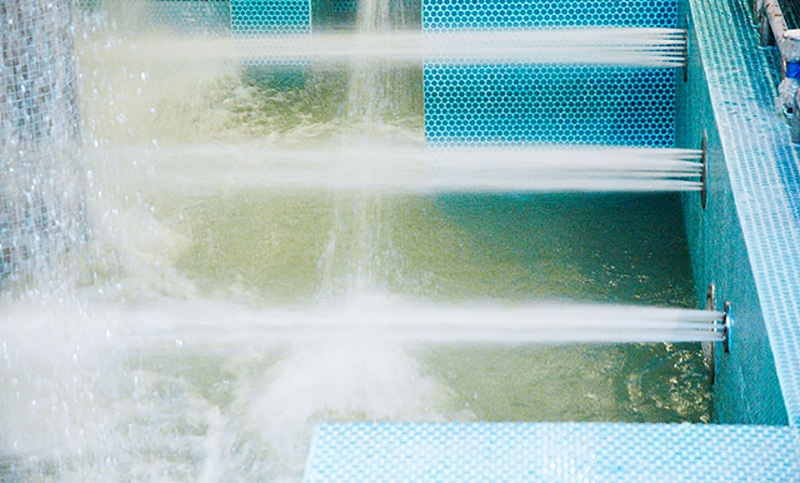 High pressured water from pool wall massages the upper body and enhances the diet effect. (5 minutes at a time)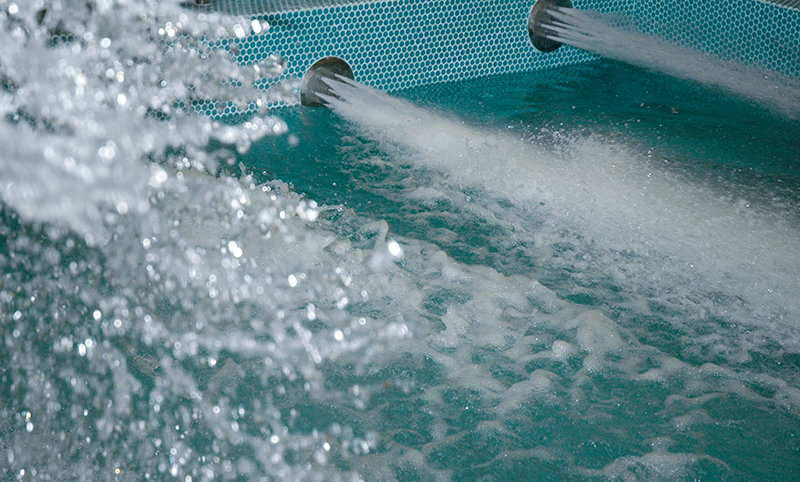 Water massage using falling water stream, releases the tension of neck, shoulder muscles. (5 minutes at a time)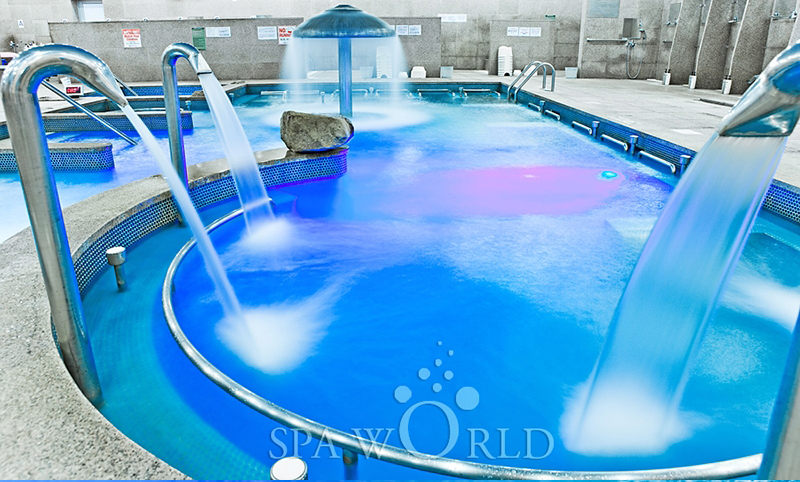 Individual can choose the height of the JET nozzles to focus on body parts that needs water pressure to experience the benefit of spa such as acceleration of blood circulation, overall body function and revi- talization of subcutaneous tissue. Great for diet and skin care as it consumes high calories, and removes impurities on skin surface. (5 minutes at a time)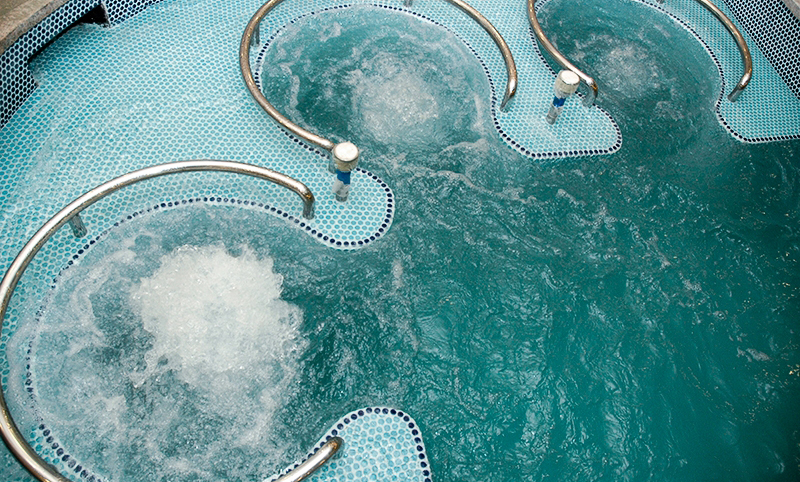 Using the JET stream positioned on the pool floor, it massages foot, and great for whole body stretch. (5 minutes at a time)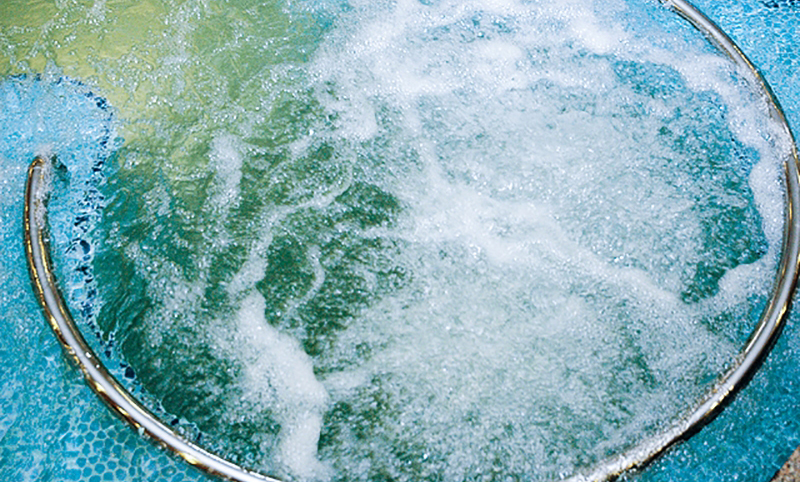 While massaging by water pressure, the form from the water creates supersonic waves, which inflicts. fine vibration to body cells. Such vibration is great for muscle pain or recovering from fatigue as well as skin care as it eliminates skin impurities through the vibration of supersonic waves. The form from the jet also contains plenty of anion, which relaxes the mind and releases stress. (5 minutes at a time)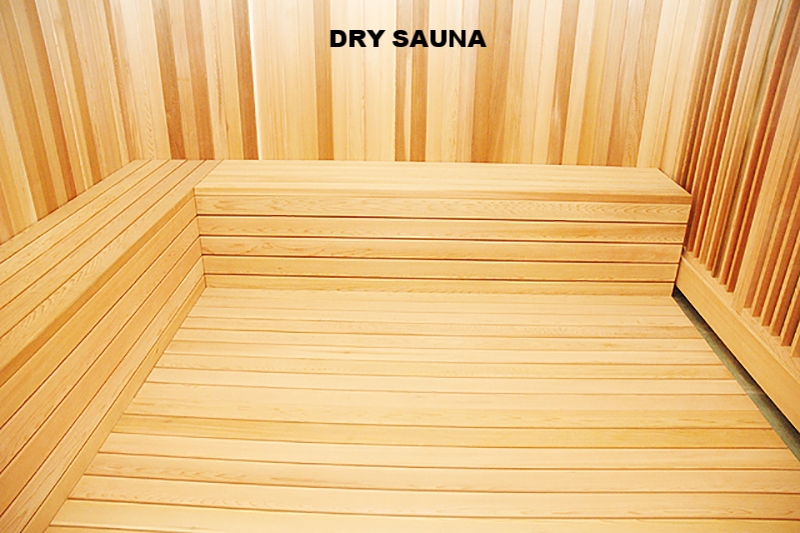 Using high temperature and air, the sauna induces perspiration. This process increases heart rate, blood circulation, and promotes healthier skin by removing inner body waste and toxins through sweat.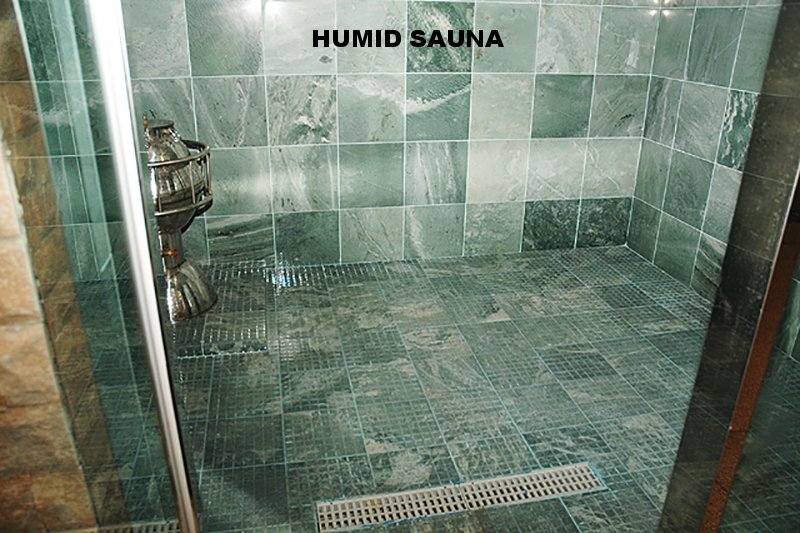 For your comfort and release of stress and fatigue, SPA WORLD provides state of the art services including humid / dry sauna, sunflower shower, hot/cold public bath, event bath and bade pool with therapeutic function underwater.
"NO EXCEPTIONS!" No little prince (3 years old and below) in Women's locker room. No little princesses (3 years old and below) in Men's locker room Every children needs to be accompanied by same gender parents.
We offer 7 Different Poultice rooms in a 7,800 sq.ft,
with heated/cooled Floors made of Yellow Onyx Stone.
Made with gems including amethyst, rose quartz, and green quartz, it emits several million energy oscillating waves per second. The power from these gems increases energy within the body, improving the body's overall condition.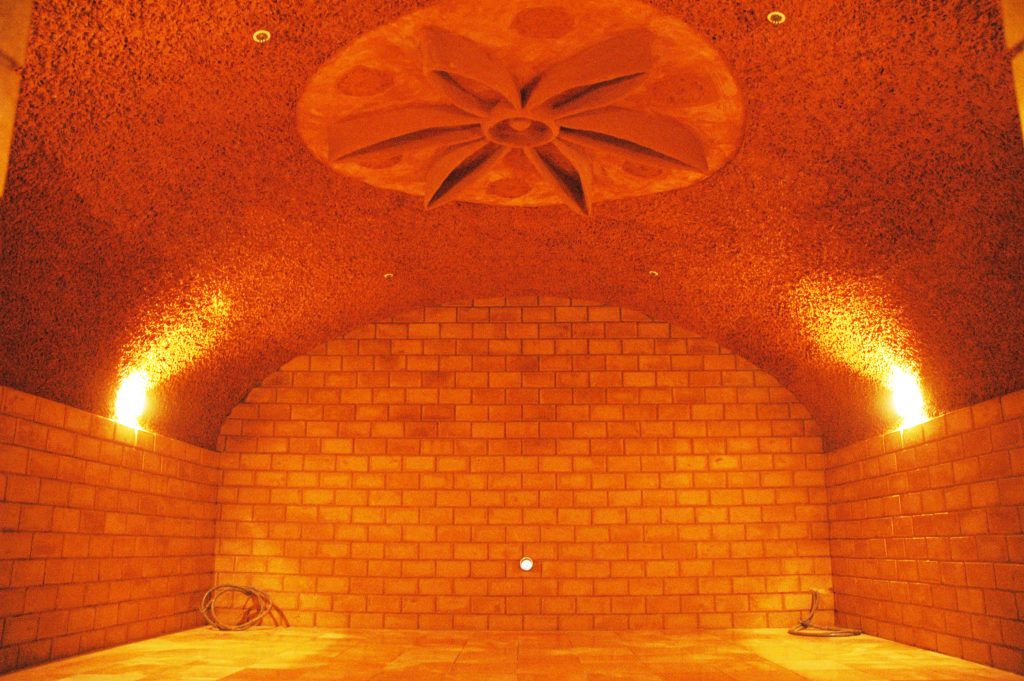 Made only with environmentally friendly materials
such as Korean red clay, clay blocks, sage bushes, and straw, the clay room radiates superior bio-infrared rays that purity the body from pollution and maintains good health.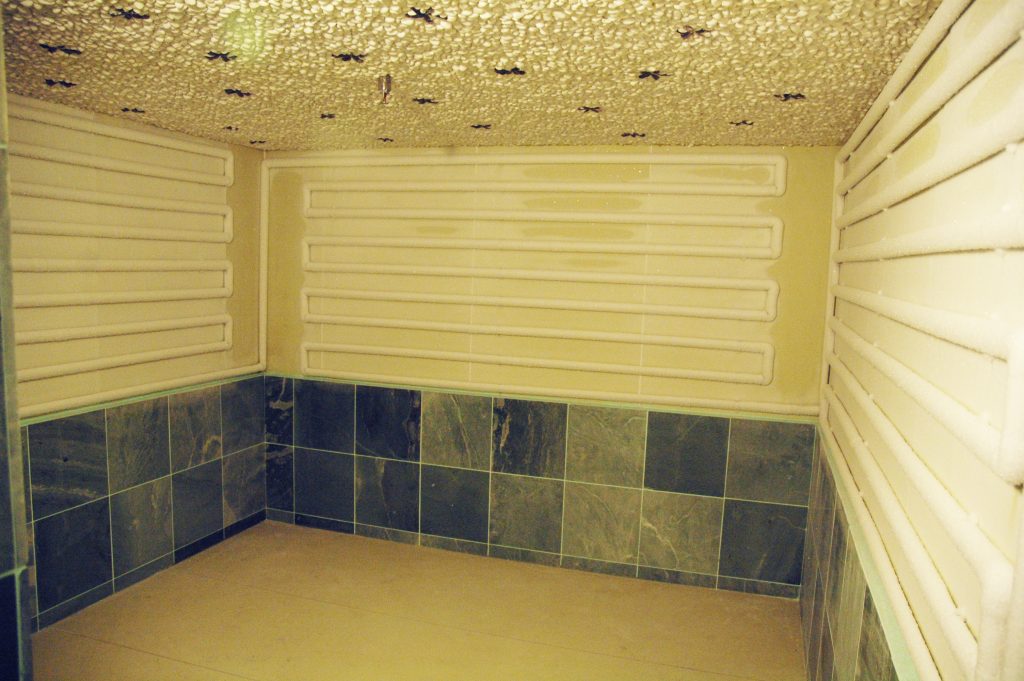 This room is essential to maximize the effects of poultice treatments. It tightens blood vessels, muscles and skin cells that have been relaxed and opened to create healthier and younger looking skin. It also expands the benefit of poultice as it removes body waste and absorbs mineral, which boosts your body's immunity.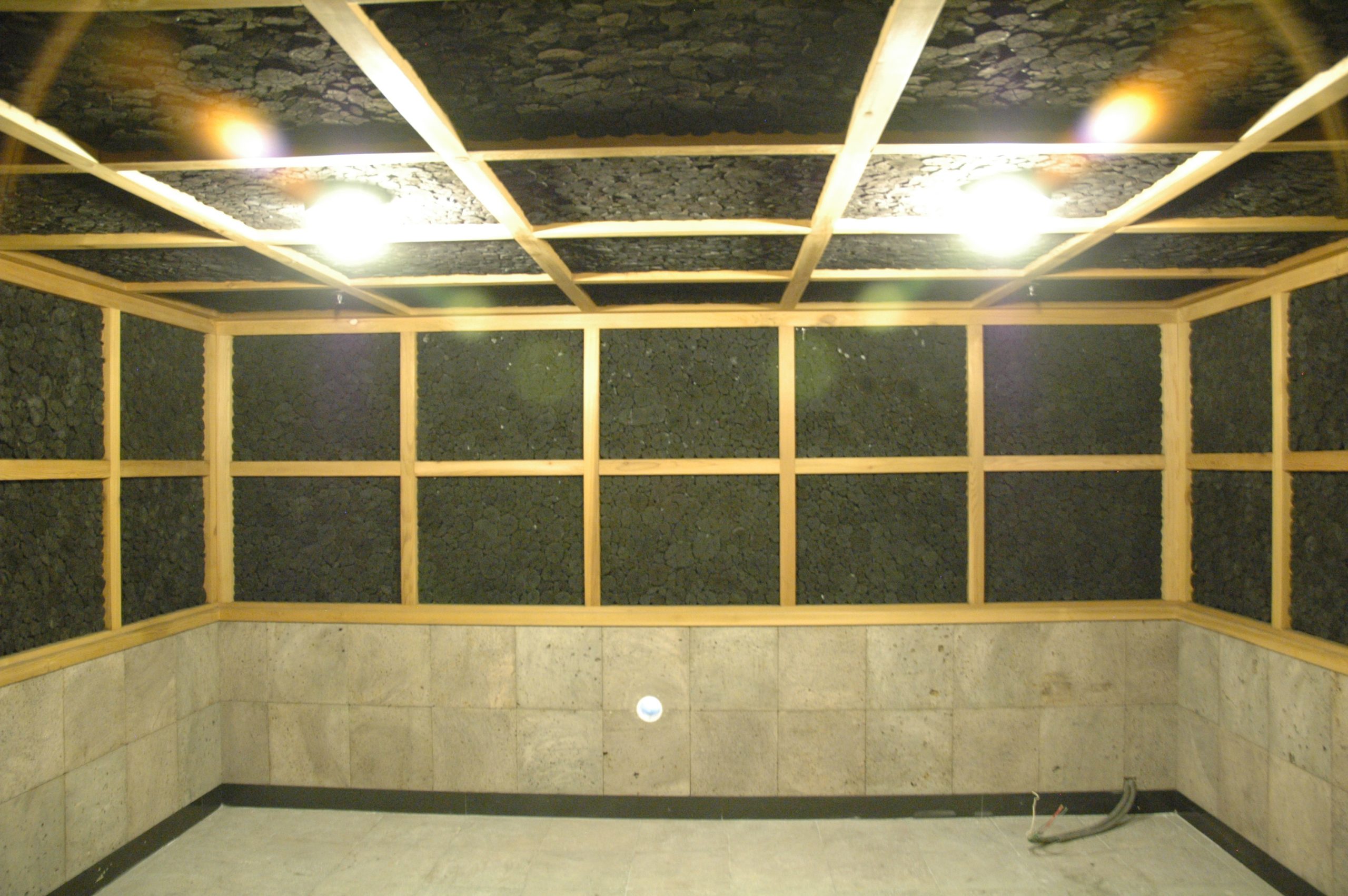 When using oak wood charcoal poultice room, one feels better, refreshed, and quickly recovers from poor health. One view of sickness and malaise is a lack of electrons in the body. When the body is warmed via heated charcoal, it emits infrared rays and warms the body for a long time, which improves blood circulation and relaxes muscles fatigue.
The red clay ball poultice room is a "well-being" room with the effect of acupressure and massage using hot red clay balls as well as yellow jade. Yellow jade is known to increase one's focus and is excellent in absorbing and breaking down chemicals and toxins.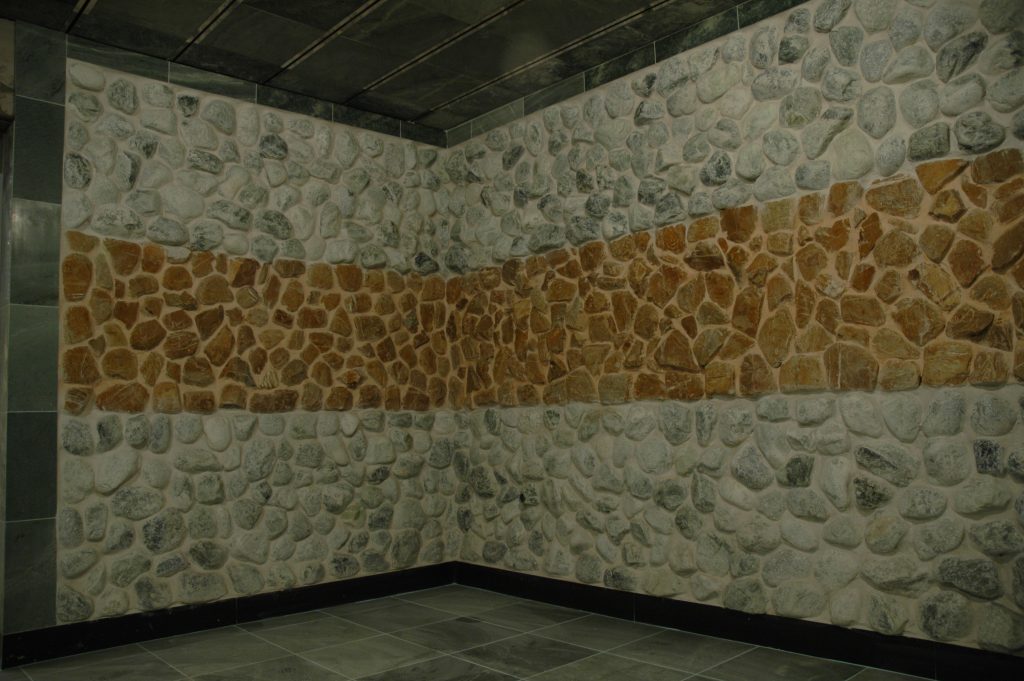 Having onyx near the body is great for various ailments such as headaches, dizziness, insomnia, neurasthenia, high blood pressure, and arteriosclerosis. Onyx also helps reduce wrinkles and freckles, strengthens kidney function, promotes muscle and body growth, and increases inner strength.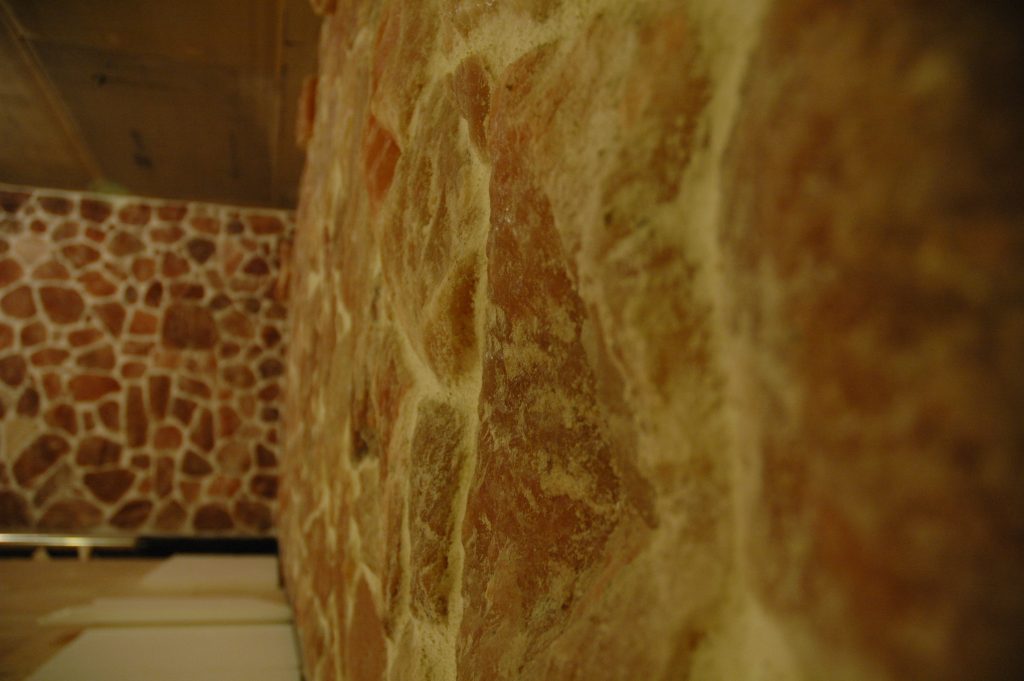 Made with salt rocks from the Himalayas, even the ceiling is covered with salt block. Salt penetrates fast into the skin and expands pores to remove impurities. Also it warms the bones, which aids in preventing female diseases such as osteoporosis, menopause related disorders, and irregular periods.
The center has dozens of Life Fitness cardio and strength training equipment as well as various muscular strength and body far analyzer equipment. With our professional and structured training system, you please be able to improve your health effectively.
We Have Excellent Taste!
Savor dishes for every appetite at Spa World – no matter your craving.
Hours: Sunday – Thursday 11 AM – 8 PM (Last Entry 7.30 PM), Friday – Saturday 11 AM – 9 PM (Last Entry 8.30 PM)
Visit our snack corner when you crave light refreshments and a cold drink. Light snacks, fruit juice and healthy drinks are available.
JUICE BAR hour: Sunday – Thursday 10 AM – 8 PM (Last Entry 7.30 PM), Friday – Saturday 10 AM – 9 PM (Last Entry 8.30 PM)