A haven brimming with
relaxation and rejuvenation.
Opening Hours 8am ~ 10pm
7days a week
Just Walk-in for your one day visiting.
You don't have to make a reservation.
Free Wi-Fi is available inside facility.
Up to 12 consecutive hour stay.
Youth
13~14 years
$ 40.00
Adult
15-64 years
$ 40.00
Questions? (703) 815-8959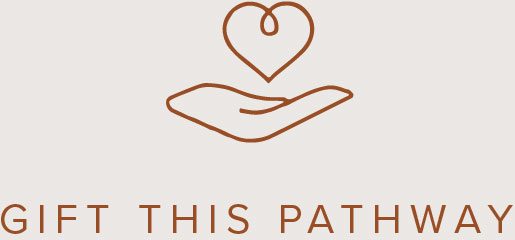 refers to the set of customs and guidelines
followed in a sauna environment to
ensure a comfortable and respectful experience for everyone
· Guests with any health concerns should consult a physician before entering the facility.
· Guests who are pregnant should contact their doctors before entering the facility.
· Customers must report to locker rooms based on the gender stated on their government issued IDs.
· Please place used towels and uniforms in the designated baskets.
· No phones are allowed in the locker rooms, please refrain from using them.
· Smoking is only permitted in the designated area.
· No alcohol or drugs are allowed in the facility.
· Please shower before entering/re-entering any tubs.
· Please shower after using steam/dry saunas before entering the tub.
· Hair dye or chemical hair treatments are NOT allowed in the spa.
· Body oils are prohibited from the dry/steam saunas.
· Please do not wash nor dry your clothes/towels in the spa.
· No bathing suits nor clothing are allowed in the pool area.
· Children below the height of 4ft are not permitted to enter the Bade Pool.
· No outside food or drinks are not allowed (Water bottles are acceptable).
· Please return pillows and floor mats to the proper designated area.
· Please place trash, empty bottles and paper cups into designated trash or recycle bins.
· Please return trays from the Juice Bar to the Juice Bar counter.
· Please silence all phones and any other electronic devices.
· Any children under 13 years old must be supervised by an adult over 18.
· Please refrain from loud conversations and noises in all areas of the spa.
· Please refrain from using your cellular device in the dry sauna rooms.
· Please wear the proper uniforms in the facility.
· Children 10years old and below are not permitted to use any of the hot dry sauna rooms, per Fairfax County Health regulation.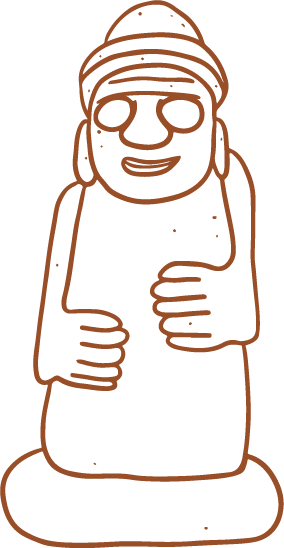 Prequently Asked Questions
HOW MUCH IS THE ADMISSION FEE?
· Admission is $40 per person. $30 for seniors over 65 years old. $35 for Military. $25 for children between 3 and 12 years old and free admission for children under 2 years old. Admission is good for 12 CONSECUTIVE hours in the facility.
WHAT IS COVERED BY THE GENERAL ADMISSION?
· The general admission gives customers access to the entire facility including the locker rooms, pools, saunas, poultice rooms and gym. Beverages, foods, massages, and scrub services are not covered by the general admission.
DO I HAVE TO MAKE AN APPOINTMENT OVER THE PHONE TO VISIT?
· The only appointments that need to be made over the phone are for body massages and reflexology. Body scrubs are walk-in appointments made at the front desk.
WHERE CAN I PUT MY BELONGINGS
· WHERE CAN I PUT MY BELONGINGS? We provide every customer with a shoe locker and full-sized locker inside the locker rooms. No lock is needed, we provide you with a key, part of our unique locker system.
CAN I BRING MY CHILD WITH ME?
· CAN I BRING MY CHILD WITH ME? Yes, we allow children to enter the facility as long as they have a guardian of the same GENDER accompany them during their visit to Spaworld. No boys in the women's area. No girl in the men's area, NO EXCEPTION. No one under the age of 18 is allowed in the facility by themselves. Children under 4 ft cannot enter the bade pool. There is a children's pool available next to the bade pool.
WHAT IS THE NUDITY POLICY?
· You must be nude only in the gender separated pool area. Wear the provided uniform for the uni-sex area.
· No, we don't provide slippers, all guests must bring their own INDOOR slipper, if they wish to use it inside our facility.
· Body scrubs promote healthy skin growth by exfoliating dead skin cells. Customers are first asked to soak in the hot tubs or use the steam sauna prior to
the service to help with the overall exfoliation process. Appointments can be made at the front desk upon entry!
HOW LATE DOES SPA WORLD OPEN UNTIL?
· Spa World operates from 8 AM to 10 PM 7days week. Entrance ends daily at 8:30 PM.
WHAT ARE THE OPERATING HOURS FOR THE SPAS AND POOLS?
· The operating hours for the spas and pool are 9 AM ~ 9:30 PM.
WHAT ARE THE OPERATING HOURS FOR RESTAURANT, JUICE BAR, FITNESS CENTER, AND MASSAGE AREA?
· Operation of hours for Restaurant (11AM-8PM, LAST CALL at 7:30PM) / Operation of hours for Juice bar (10AM-8PM, LAST CALL at 7:30PM) /
Operation of hours for Fitness center (10AM-9PM) / Operation of hours for Massage area (10AM-8:30PM)